Welcome, Responsible Gun Owners of the USA!
There is a holy war taking place in the USA right now. An irrational Witch Hunt on responsible gun owners. This war is based on ignorance, fear, and bigotry, and the fashionable notion that all gun owners are half-crazed, wild-eyed doomsday preppers.
In fact, most gun owners are normal, everyday folk who believe that cops are – and probably always will be – outgunned by the criminals. Cops cannot protect individuals from armed criminals: Mostly, they just clean up the mess afterwards. Our law enforcement officials have a tough and dangerous job. Be that as it may, catching the murderer does not bring back the lost loved one or take away the pain.
Another source of persecution of gun owners is the media: irresponsibly publishing the addresses of law-abiding, registered gun owners. Not only does this give the gun-criminals a good idea of who to rob to get even more illegal guns, it tells any potential home invader which houses can be targeted without fear of an armed response. The media also skews stories, such as the self-defense shooting in Talahassee recently: initial reports painted the shooter as a man firing into a car during a verbal argument. The fact that he was physically attacked by several assailants was completely omitted from the report.
Gun owners are the target of ignorant, misguided, and hypocritical politicians. Does Michael Bloomberg go about unarmed? Likely he personally carries no weapons, but how many armed security guards does this billionaire employ? This is ivory-tower hypocrisy at the highest level: the majority of Americans cannot afford armed security. His anti-gun campaigns show his complete lack of concern for the safety and security of the average American family.
Hollywood celebrities, insulated from real life, wanting to do good in the world like to promote the Democratic Party and the anti-gun bigotry rampant in our society. Their misguided good intentions hurt us all.
The unstable few who have access to guns and target schools, malls, movie theaters, and so forth are of course everyone's biggest enemy: but very hard to predict and stop. It's a fair assumption that these individuals will be the last to give up their firearms and the first to obtain them regardless of the law. Only a good guy with a gun can stop a bad guy with a gun. Is is really wise to pass laws that reduce the number of good guys with guns far more than bad guys with guns?
The Democratic Party in particular wants all guns banned. Their utopian dream is great, but in effect it disarms the law-abiding, while doing NOTHING to get guns out of the hands of the criminals. This is irresponsible and endangers millions of Americans.
The Republican Party is little help. Their pro-gun stance is aimed at protecting gun businesses; the rights of the individual and the effect on society as a whole is peripheral, at best.
Gun Lobbyists are less help. Backroom deals are perhaps a reality of the current DC disfunction, but do little to educate the public. Ignorance is fear, and the politicians are elected by this fearful, uneducated public: we believe that the lobbyist approach alone will ultimately fall to public opinion and fear.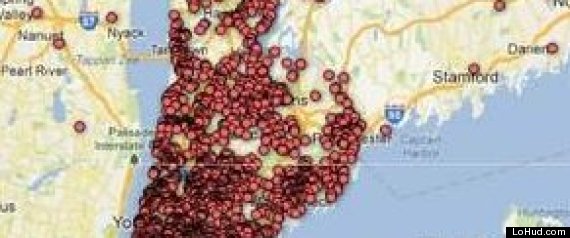 Many gun owners do not help themselves. The "cold, dead hands" crowd further reinforces the public and media's impression of unstable, crazy (or at least non-law-abiding) gun owners. Those who insist 'no compromise' against reasonable background checks don't help either: what do they have to hide? Like any minority discriminated against by the public and the media, gun owners are understandably defensive right now, but even so rational logic must prevail.
Gun stores appear to have a complacent attitude. To quote a local gun store owner, "they'll never get rid of our gun rights." You want to bet?
Yet we must rise above the emotional knee-jerk reactions. Education is the key removing bigotry. Reeducation of the public is the key to pressuring politicians, whereas lobbying creates an impression of sinister backroom deals.
RGO USA is not another lobbyist organization. Our mission is to educate the ignorant and the bigoted, and use the democratic process rather than lobbying to effect positive change in attitudes throughout the USA!
Check out these stories in more detail
Stand Together!